Latest listings updated hourly
Find the latest listings available in your area in an easy to use search! - Click Here Now!
Find a Home »
Meet Our Team
Our goal is to ensure that you have the best Simi Valley Real Estate Experience
Meet our Agents »
Get a pro home valuation
Would you like to know the value of your home? Get an expert evaluation! - Click Here Now!
Get your Report »
Stan and Renee were awesome! They took care of every concern and question we had.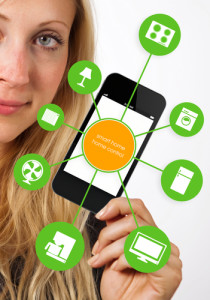 As with The Jetsons cartoon, our imaginations run wild with the idea of modern high-tech gadgets to make our homes efficient and automated, and make our lives simpler. For cutting-edge products you can control from your smartphone, check out these…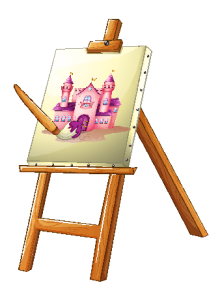 For many of us, bright, beautiful colors bring joy to our lives. When we make our homes our own, we tend toward the colors that make us happy. When we think about selling our home, however, we need to understand…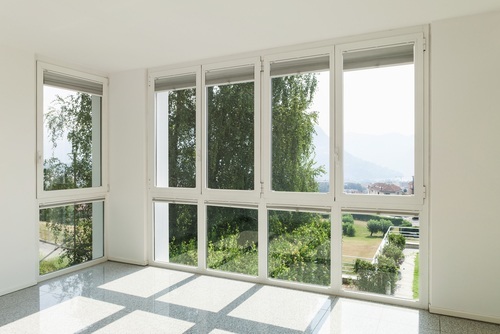 If you know that the home you are buying my have to be sold within a few years, you have a few extra items you need to pay attention to prior to purchasing. This is particularly true if you'll need…
Stan Rector and Associates Leverage Technology
Stan Rector and Associates has embraced today's real estate technology to expand the buying pool for a luxury estate from local to global. The real estate professionals anticipate a higher volume of Ventura County fine estates sales as a result of their cutting edge marketing and high-level client relations focus, which are made possible thanks to their strategic marketing model for 2016.
"Luxury homes deserve the highest quality marketing and representation," he said. "Our affiliation with Who's Who in Luxury Real Estate and LuxuryRealEstate.com help us enhance a property's exposure. We have incorporated the tools and resources necessary to attract fine estates buyers around the globe and offer detailed, room by room tours to help them find what they are looking for."
Celebrating their 2015 accomplishments, Stan and Renee Rector, Jeannie Sattler and their assistant, Tiffany Anderson, hit a new level of success with Troop Real Estate, Inc. as qualifiers for the Platinum Award. This earned the agents a company-sponsored retreat to Kauai, Hawaii, but the real estate dynamos are focused on keeping their momentum by helping home sellers and home buyers capitalize on Southern California's strengthening housing market.
"The recovery in the housing market, the equity sellers now have in their homes and the continuance of low interest rates has made this a very balanced market. Buyers are more educated and more cautious than ever, so they're taking a little more time and not jumping into a purchase," said Rector. "Simi Valley and surrounding areas' housing inventory remained historically low in 2015 and therefore, with less houses to compete with, sellers still got market value for their home (sometimes more) if marketed and priced strategically."
Stan Rector and Associates is a full-service real estate business operating with the brokerage Troop Real Estate, Inc. Their high tech, high touch platform provides on-demand client service and expertise that the majority of real estate agents strive to achieve. Despite the real estate crash of 2007 and 2008, the real estate professionals have achieved an admirable level of accomplishment.
"2007 and 2008 were by far the toughest years to get through," he said. "At that time, we became Certified Distressed Property Experts and learned how to negotiate with banks, negotiators, investors and asset managers. This gave us an edge into the 2009-2011 market where short sales dominated both the buyer and seller market. We knew how the banks worked and worked closely with the other agents for a 100 percent close rate. This polished our negotiating skills so when the market took an upswing and we entered a multiple-offer market in Nov. 2011 and 2012, we boosted our buyers' offer acceptance chances by writing the cleanest offers imaginable. For sellers, we upped the game by enhancing our marketing strategy to bring it to the professional level it is at today and subscribing to premium memberships with companies like Realtor.com, Zillow, Trulia and others to give their listing an advantage over our competition. Troop Real Estate upped their game as well by expanding their tools, resources and marketing avenues to give our listings an edge over other brokers' listings."
The experience gained through a tumultuous housing market coupled with advances in marketing strategy helped pave the way for Stan Rector and Associates to be recognized for going above and beyond to help their clients reach their goals, not only to their current and future clients, but to their colleagues as well.
"Achieving Platinum Level for our 2015 production was not only a milestone for our business, it signified that we helped to make a difference in the lives of more families than ever before! We credit much of our clients' success to our trusted relationship with industry professionals, our assistant Tiffany Anderson who has been the backbone of our business for over four years, and the newest addition to our team (also a licensed agent) Jeannie Sattler, who has proven herself to be among the best this industry has to offer."
"The awards and recognition of a job well done is great, but the joy our clients, their referrals and our team brings to our lives is truly priceless!"
For more information visit www.stanrector.com or call 577-790
Check out the Simi Valley Community page
Check out the Moorpark Community page
Source is the Ventura County Star
Click here to read article